PLEASE NOTE: Plex is not free on Mobile devices it has limitations. We advise you only use it on your PC/Laptops/Gaming consoles.
Easily watch all of the videos posted on our website but through an app/site that feels just like Netflix.
Creating a Plex account is free just go to https://www.plex.tv/ and sign up with your email address or Google/Twitter/Facebook account.
After you sign up you can set a Plex username on your account or you'll have to share your email address with us

After you have set this username let us know the username or email of your account via Discord or send us an email to [email protected] and we will grant you access to our Plex media server.
After we invite you just accept the invite user Account > Users & Sharing.

Then you may have to select "More" to see our content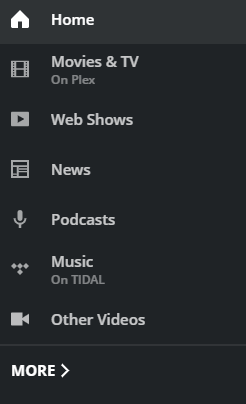 Then you will see our "RicoStrong" server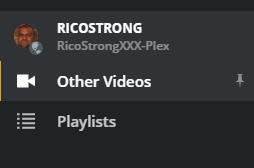 You should also pin our content for easier access so you can just select "Other Videos" from home tab

Then you will easily be able to watch all of Rico's scenes as shown below on your iPhone/Android/mac/PC devices!